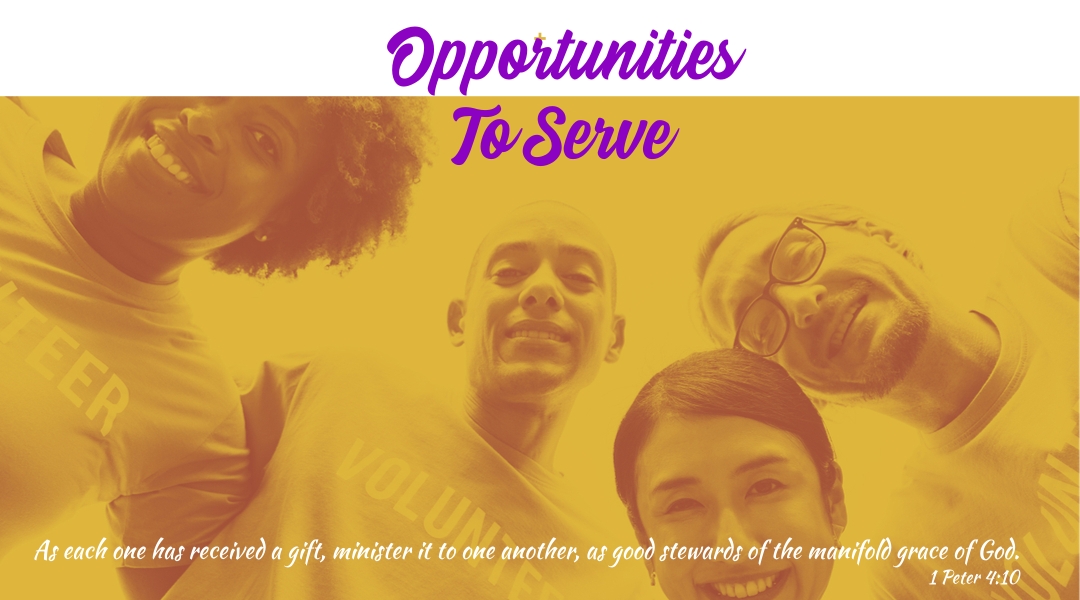 Welcome to the heart of community life at Calvary Chapel Modesto – Ministry!  As a fellowship, we are called to love and
serve one another as Unto the Lord by the grace which He has given to us.
As you can see, there are many opportunities for service. It is a comfortable way to meet new people by ministering alongside one another. 
Are you interested in serving?  To get started, please fill out a ministry questionnaire.
CHILDREN'S MINISTRY (Click here to get started)
Sunday Children's Church

Teachers
Aides
Substitutes

Wednesday Nights

Calvary Kids' Bible Club
Team56 (5th and 6th grade Bible Study)
UNITE– High School
THRIVE – Jr. High

Small Group Leaders
Special Events
Drivers/Chaperones
Parent Volunteers
COLLEGE & CAREER – Young Adults
WOMEN'S MINISTRY
Greeters
Group Facilitators
Hospitality
Set-up & Clean-up
Décor
Food Preparation
MARRIEDS MINISTRY
HOME FELLOWSHIPS
CARE MINISTRIES
GriefShare
DivorceCare
Meals Ministry
Faithful Friends Nursing Home Ministry
New Creation in Christ (substance abuse)
SERVICE MINISTRIES
Greeters
Ushers
Parking Lot (Sundays, Wednesdays & Special Events)
Information Counter
Coffee Cart
Church Clean-up (after 2nd Service)
MUSIC MINISTRY
Adult Worship
Youth Worship
Children's Worship
Men's & Women's Bible Study Worship
Home Fellowship Worship
Musical Productions
Children's Ministry
Video Ministry
Sound Ministry
Graphic Artists
Web Ministry
Women's Ministry (Wednesday & Special Events)
Youth Ministry
MEDIA SALES
Special Orders (Weekdays)
Sunday Servants
BOOKSTORE
LENDING LIBRARY
EVENTS
Décor
Food Preparation
Set-up & Clean-up
FACILITIES