Vision for THRIVE JR. HIGH
It's not easy being a 7th or 8th grade student these days. Peer pressure, sports commitments, schoolwork, hectic schedules and tough decisions can make you say, "I'm trying not to lose my head." Life can be hard. But our hero, King, and Living God Jesus Christ is always good!
We believe that Jesus is the answer to the madness of our world. At Thrive JH, you can learn what it means to know Jesus in a daily, dynamic relationship that satisfies you fully. We want to encourage you to LOVE Jesus, to LIVE Jesus, and to THRIVE!
Our desire is to see students abandoned to Jesus; running the race that has been set before them. Our heart is that you would not just survive Jr. High, but that you would THRIVE!
Love Jesus – Live Jesus – Thrive!
---
Mission Statement Jr. High Ministry
That every student would love Jesus, ("You must love the Lord your God with all your heart, all your soul, and all your mind." Matt. 22:37) would live like Jesus ("And live a life of love, just as Christ loved us and gave himself up for us…" Eph. 5:2), and would continue a life looking to Jesus ("Looking to Jesus, the author and finisher of our faith…" Heb. 12:2)
Meeting times and locations
SUNDAYS
10:45am Junior High Worship Service in the Jr. High Room upstairs in main building
What to expect:
Worship in music
Worship in the Bible study
Fellowship with students & leaders
Evening service @ 6:00pm
We join the main service in the sanctuary where Pastor Damian goes through the entire Bible from Genesis to Revelation.
WEDNESDAYS
Wednesdays @ 6:30pm in the Thrive Jr. High Room
What to expect:
Worship God in Song
Worship God in the study of His Word
Fellowship with other students + Leaders
Small groups (separated by gender)
Discipleship + Special Events
There are many opportunities to get involved in Thrive Jr. High:
Small Groups (weekly)
Discipleship Groups (Monthly)
Winter Camps (March)
The EDGE (June)
DETOUR missions trip (Dec)
Monthly Fellowship Events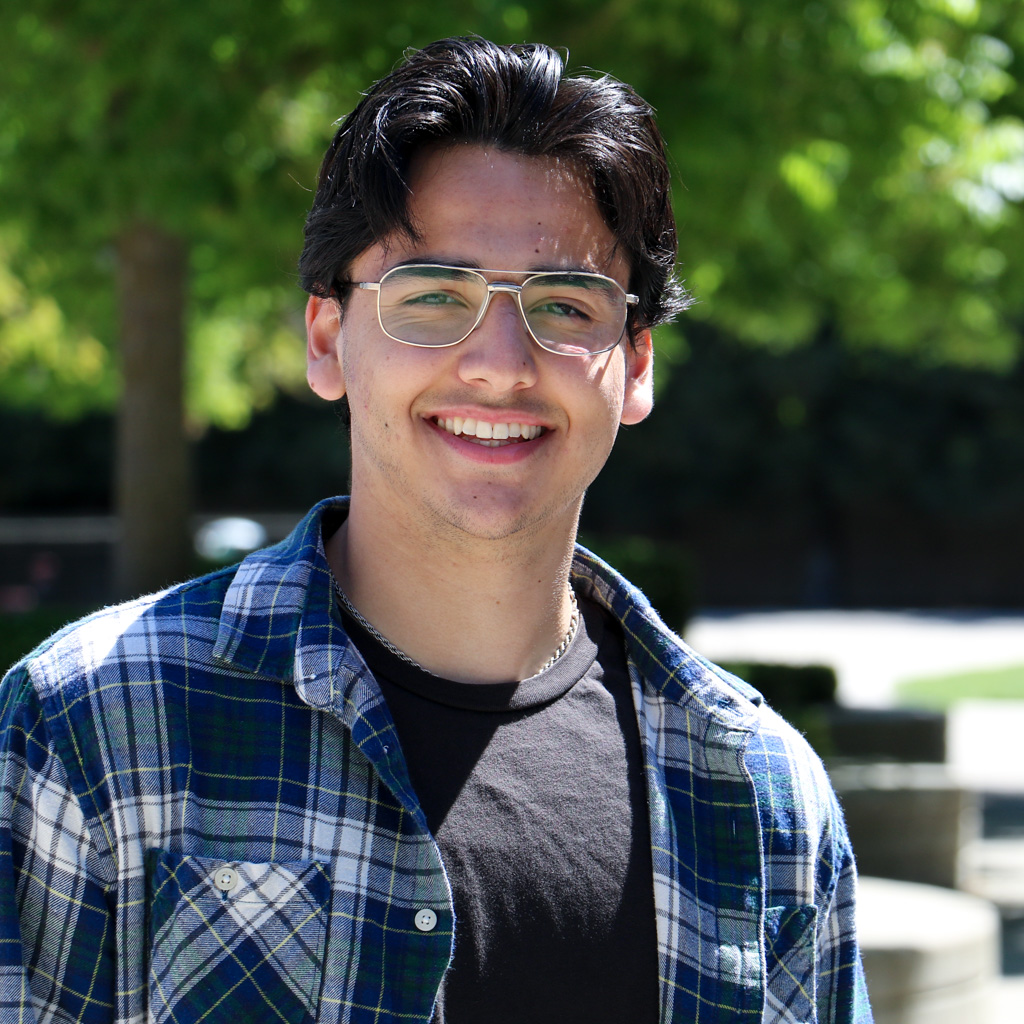 Colin Severns
Youth Ministry Assistant